TOMAHAWK EXTENDABLE 32" BATON BITE STICK BS32
Model BS32 extends from 9.5'' to 32''. Bite Sticks are very effective dog attack deterrent tools. Flick it open in the dog's direction to take control of the situation.
Free Shipping to the continental US
A great protection tool! This bite deterrent stick is a must for every animal control officer and professional that needs extra protection from animal bites. Use it to create a barrier between you and the aggressive animal. The telescoping action of the pole is usually all that is needed to deter animals from charging or biting. You can also use it as a device to hold dogs off at a distance. It's virtually indestructible.
Baton

32" OVERALL

STAINLESS STEEL

BLACK EXPANDABLE BATON

BLACK TEXTURED STEEL HANDLE

INCLUDES HEAVY DUTY NYLON SHEATH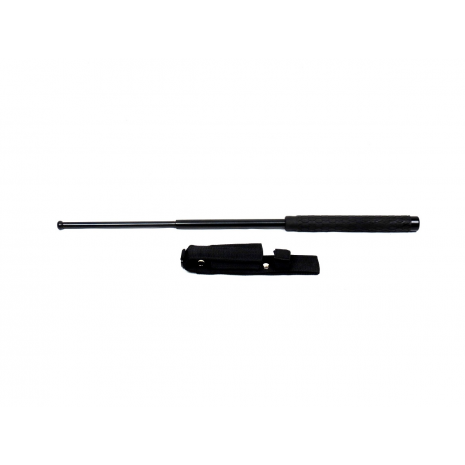 TOMAHAWK EXTENDABLE 26" BITE STICK
Product is as advertised - Anonymous
Tomahawk
Easy to use and very sturdy build. - Anonymous