Victor® OUT O'SIGHT® Mole Trap 0631A
Victor® OUT O'SIGHT® Mole Trap
Get rid of destructive moles and protect your yard with this durable, weather-resistant mole trap. As the professional's trap of choice, the Victor® OUT O'SIGHT® Mole Trap is backed by years of proven field results.
The trap effectively kills moles without the use of chemicals or poisons. The OUT O'SIGHT® Mole Trap features metal jaws for superior strength and durability (setting levers are included).
It comes fully assembled and with a sure-fire design for use in any soil type and is ideal for sandy soil. Additionally, the OUT O'SIGHT® trap is equipped with a safety clip for secure operation. Each trap comes with illustrated operating instructions on setting and placement.
Ideally, this mole trap should be placed into the tunnel and covered with dirt. It is because of this placement that traps works best for moles, since their natural instinct is to reopen the tunnel. In clearing the tunnel, they will push up on the trigger, releasing the powerful trap.
Spring is the best time to trap moles because newly-made surface tunnels are easy to spot. However, moles can be trapped during any season except in very cold or dry weather.
Victor® – Innovative Rodent Control Solutions from the Company You've Trusted for Over 115 Years.
Victor® OUT O'SIGHT® Mole Trap
Professional's mole trap of choice

Metal jaws for superior strength and durability

Can be used in all soil types and is ideal for sandy soil

Moving parts are completely below the ground surface, safely away from children and pets

Fully assembled

Equipped with a safety clip for secure operation

Each trap is hand tested to ensure highest quality

Setting levers included

Clean and quick trapping

Non-toxic

Use in springtime for best results

Reusable

Weather-resistant

No bait needed

Individually packaged
12 traps to a case.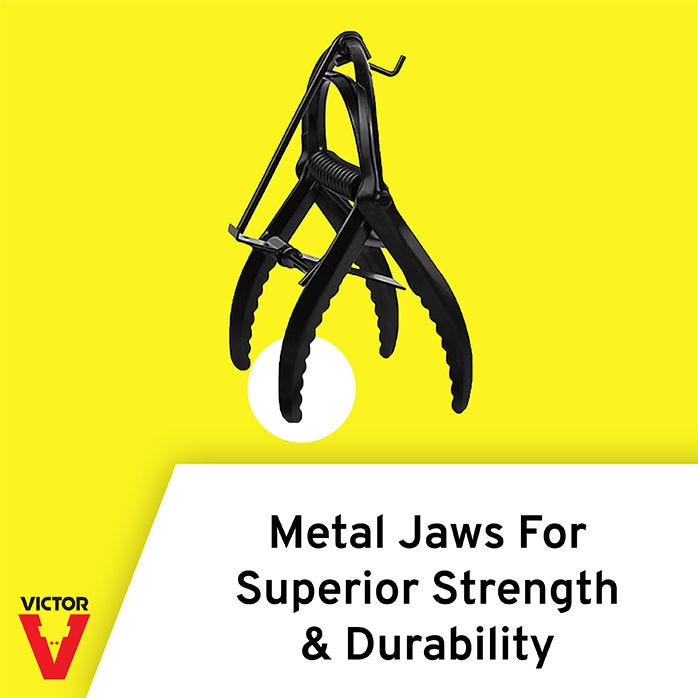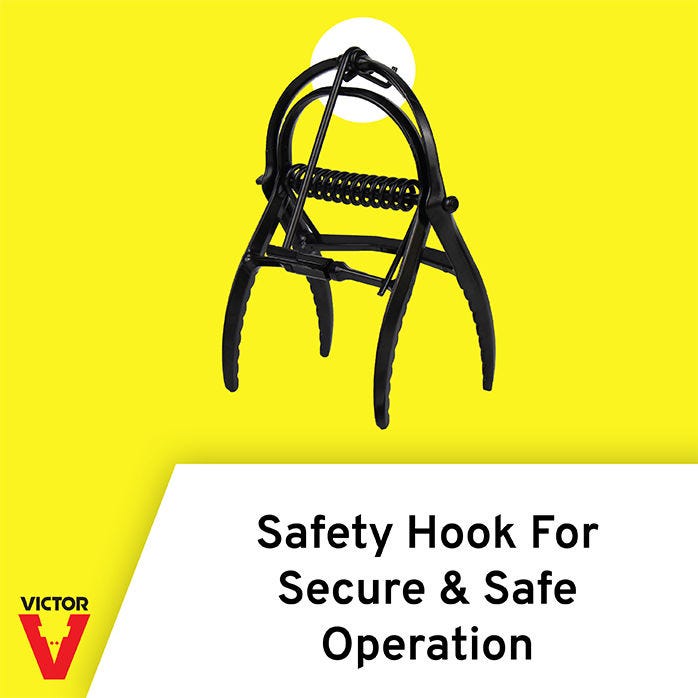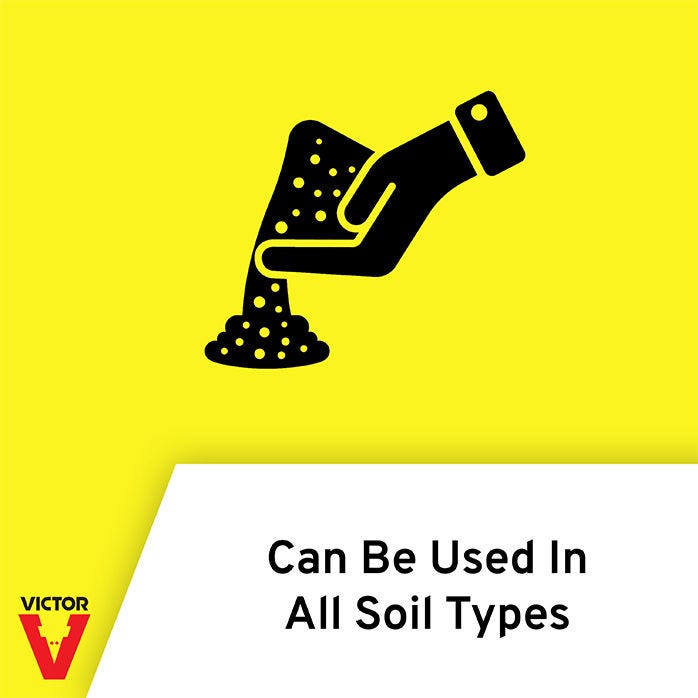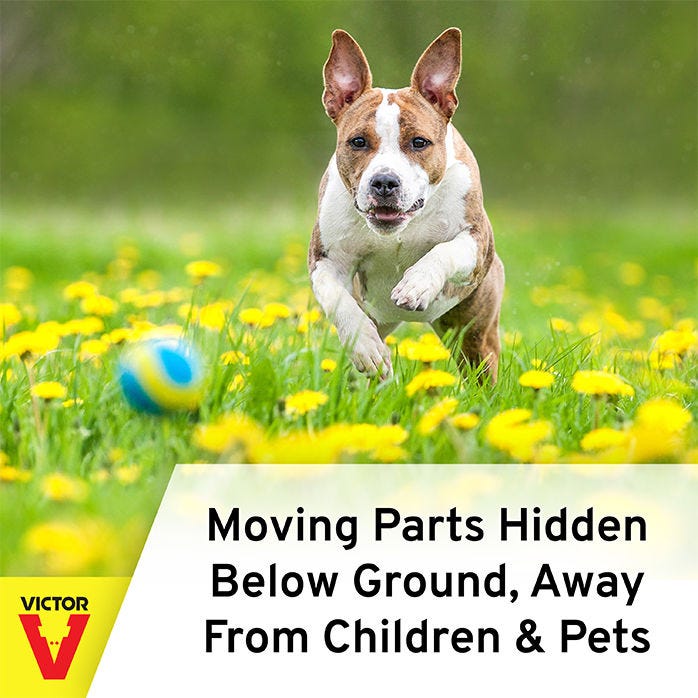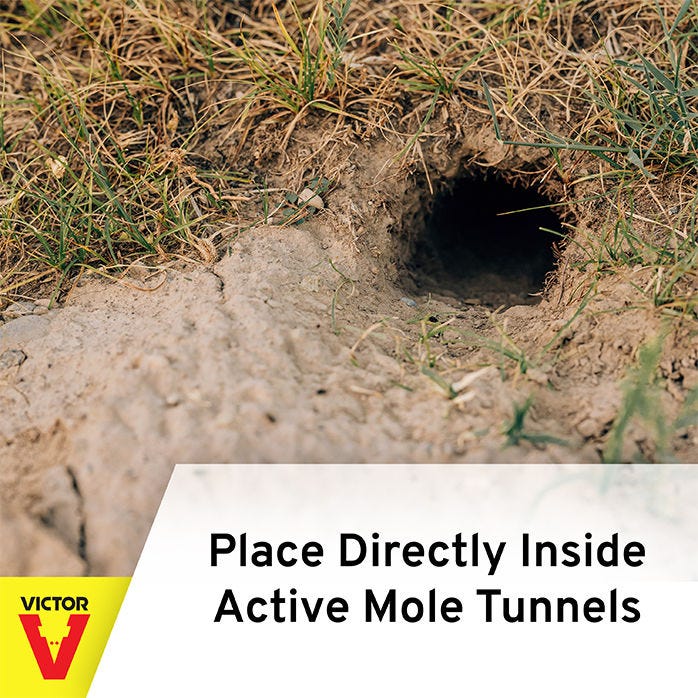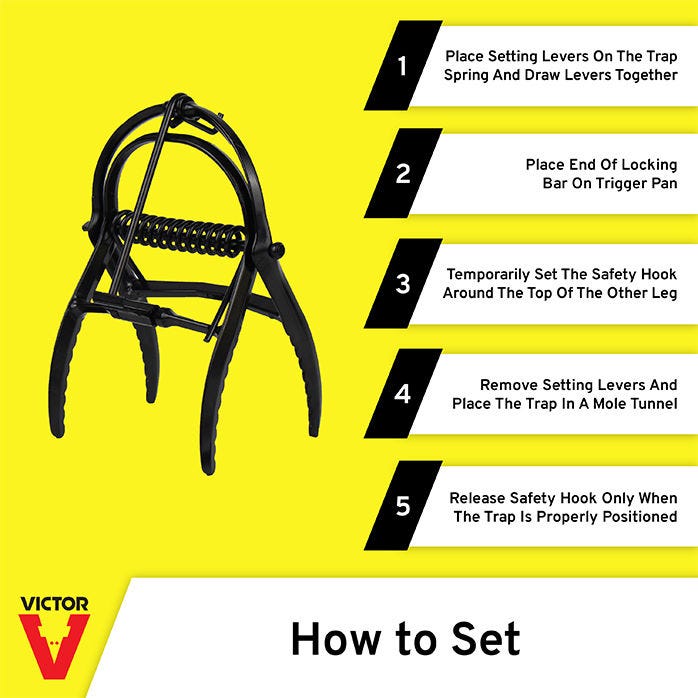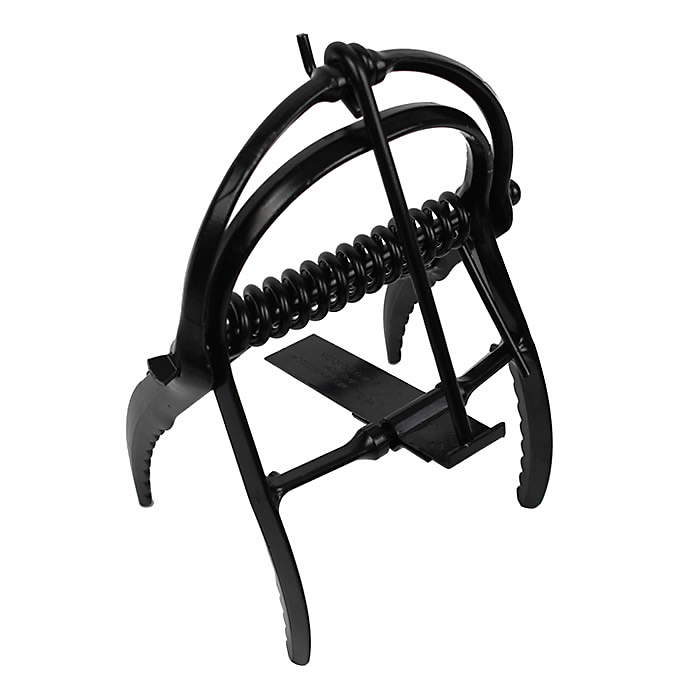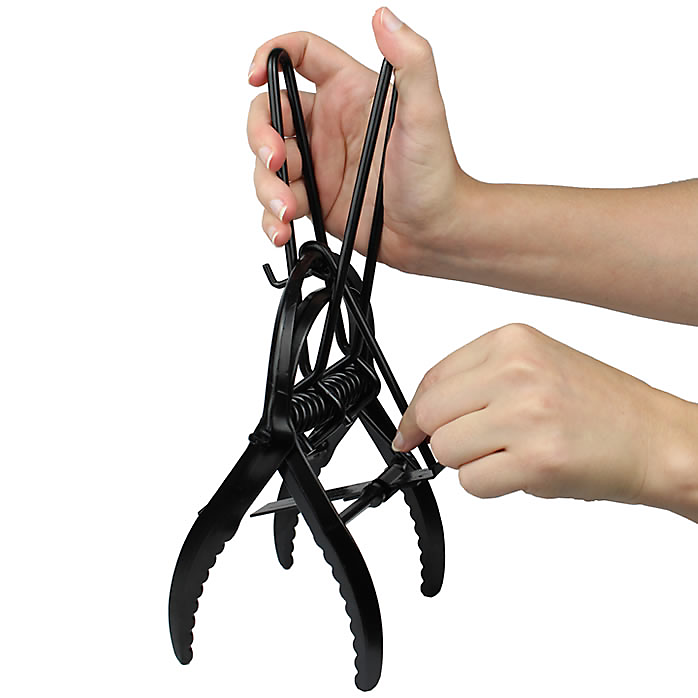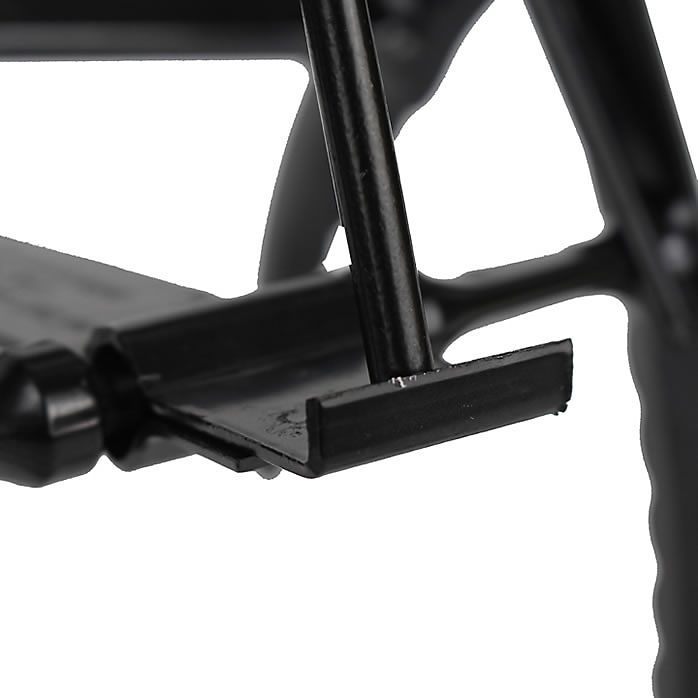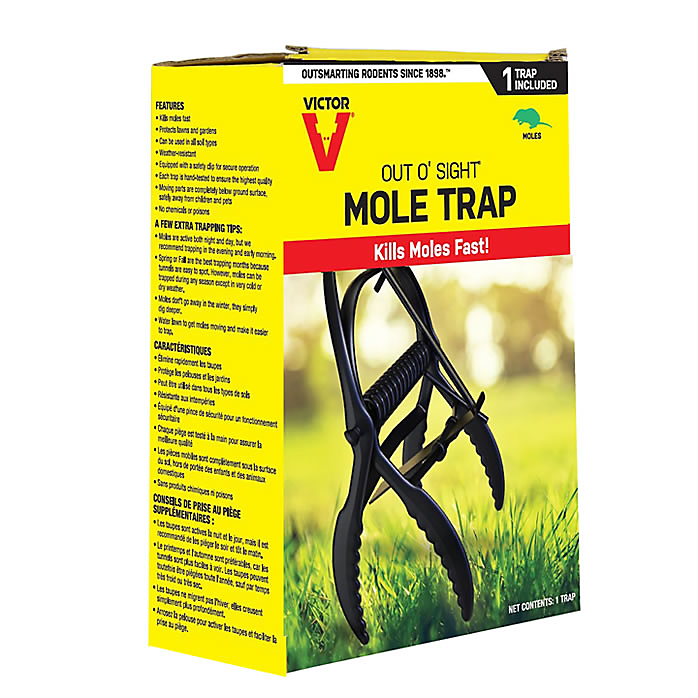 Great Trap
Great trap. Looks like a design that's been around for a very long time and is super heavy duty.
I removed one star as it is a little hard to set requiring quite the force.

Make sure it is deep enough in the hole and be sure to mound up dirt in the center and really compact it down so that when a mole goes through he will force that soil upward triggering the trap.

I would buy it again because it catches moles! - Tony
Great product
Ordered them for a mole job here in NH , set on a Tuesday and job was done by Thursday not one miss , when it goes off they are caught , will be ordering more for sure. - Southern newhampshire wildlife control
Best Trap Out There
The most effective and reliable mole trap on the market. - Anonymous
Victor mole trap
Best mole trap I have ever used!! - Roy H
Mole traps
Awesome - Donald trump
The best mole traps
This company has the best customer service when I had a problem they were happy to help me over the phone. I will continue buying traps from this company. Great service. - Jackson Knight
Victor Out o Sights
Great mole trap at a GREAT price. Will buy from you again! - Douglas E Valentine
Mole trap
It caught a couple moles, but I must have altered my technique because it stopped working. I will evaluate my procedure and hope to get back at eradicating my yard of moles - Dave
Victor Out of Sight Mole Traps
Great mole traps at a great price! They do the job of getting rid of moles. - Anonymous
Out O Sight mole trap
This mole trap is a good product and it works if you know how to use it the right way. I'm just disappointed that the springs on the new Victor out o sight mole traps aren't as big or as strong as they use to be for some reason. So sometimes the trap isn't strong enough to go through the dirt when it gets set off by a mole, and the mole gets through the trap. - Brandon Seitzer
Service beyond compare.
Animal Traps and Supplies has the best customer service bar none. If you need animal trapping supplies, look no further, great prices fast shipping and customer service beyond compare. - Mark H.
Lighter spring trap
These are the lighter-cheaper version of the OG Victor Mole trap. Anyone who has used these or the original know what I mean. These lighter ones are easier to set but have more false trips than the original. In the end, they do work well but are not as good as the original. If the original are not available, I would still recommend them. - Greg