TERRO PCO ANT BAIT STATIONS 30/CTN
Free shipping to the lower 48 States!
Terro-PCO is a liquid borate bait that instantly attracts and kills ants and their colonies. Terro-PCO is easy to use, has no unpleasant odors, may be used indoors and outdoors, comes ready to use in pre-filled bait station-this means no drips, spills, or messes. Ants will come to the bait station, enter, feed and then return to the colony to share the bait, therefore spreading the active ingredient to others.
Terro-PCO is also a "green" pesticide that can be used in Green Pest Management programs. As a borate-based product, Terro-PCO has a very minimal mammalian toxicity and targets specific pests. This reduces the repercussions on people, pets and non-target insects helpful to the environment (such as butterflies and honeybees). Also, Terro-PCO is applied only where needed, further reducing any unnecessary impact to the rest of the environment. And since it is long-lasting, less product is required for a successful and effective Green Pest Management program.
How do I use the Terro PCO Ant Bait Stations?
Place baits, label side up, near ant trails or close to where ants are numerous.

Place additional baits anywhere ants may enter the home.

For best results, use seven baits to ensure sufficient supply for the ants.

Monitor regularly for activity but do not interfere with the natural behavior of ants. Replace with additional baits when first set is depleted.

Once ants are controlled, replace baits every three months to keep ants from returning.
Active Ingredient:

Borax

(B4Na2O7.10H2O) 5.4%

Target pests:

Argentine ants, Ghost ants, Cornfield ants, Pavement ants, Acrobat ants, White-footed ants, Little black ants, Odorous house ants, Crazy ants, Big-headed ants and other sweet-eating ants

For use in:

Homes, Hospitals, Restaurants, Apartments, Grocery Stores, Institutional Buildings, Schools, Cafeterias, Warehouses and more.

Pet safe:

Yes, if used as directed on label

Shipping Weight:

1.45 lbs

Manufacturer:

Woodstream

UPC:

070923121175

EPA Registration:

149-8-64405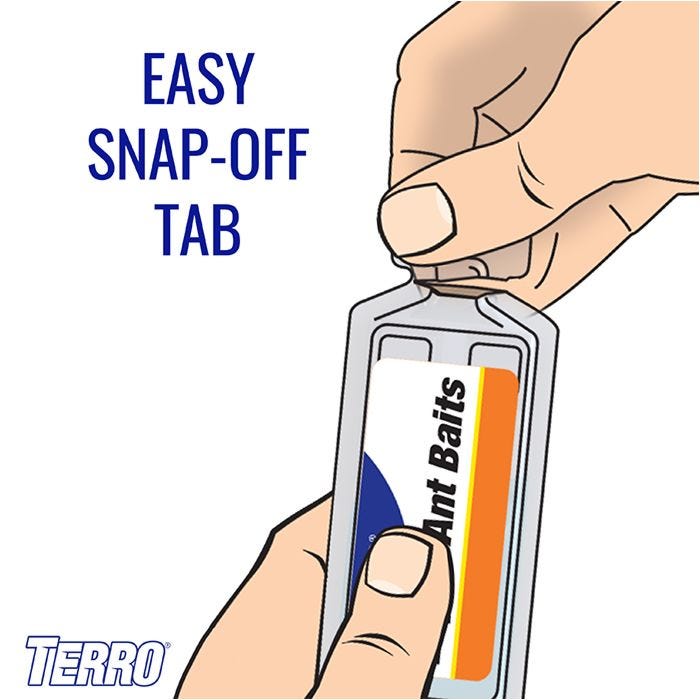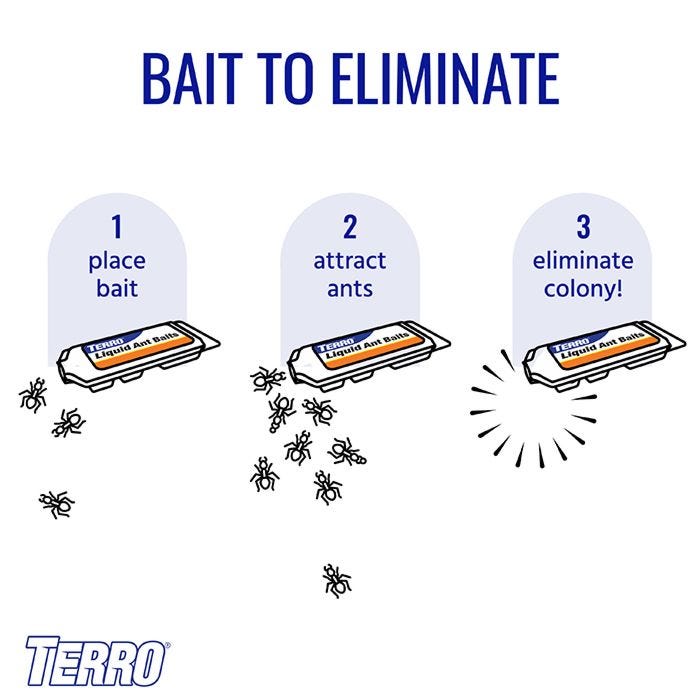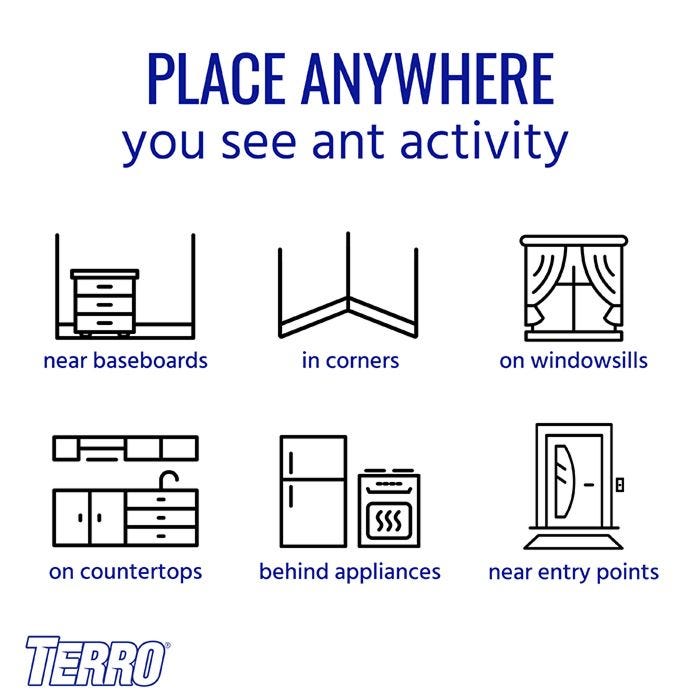 Terro PCO Ant Bait Stations
Love this product. Had ghost ants and this product works fast. - Anonymous
Just what we needed for Crazy Ants
I've used these traps (originally placed by our exterminator) indoors and outdoors with equally great results. - haasrwds1031
Ant Bait
The order showed up right on time. The order was perfect. First time ordering but I will definitely order again. - Michael P.