SUPER TUFF TRAP #10 LIVE TRAP
Absolutely the "TUFFEST" live trap on the market.
The 10" diameter body is over 1/4" thick PVC pipe over 30" long.




With the solid PVC body the animal cannot "reach in" and grab the bait.




The back plate is removable for easy baiting and cleaning.




Your catch can be handled without being sprayed, bitten, or scratched.




Keeping your catch out of sight is also an advantage.




Heavy steel bar door drops straight to increase inside animal room in the trap and allows for setting against holes or structures.




The steel pan has an elevated bait holder.




The profesional Coon-Skunk-Badger trap is the safest, strongest, and most dependable live trap on the market.




Built for ADC professionals who demand the best!

Made In The U S A
29 Pounds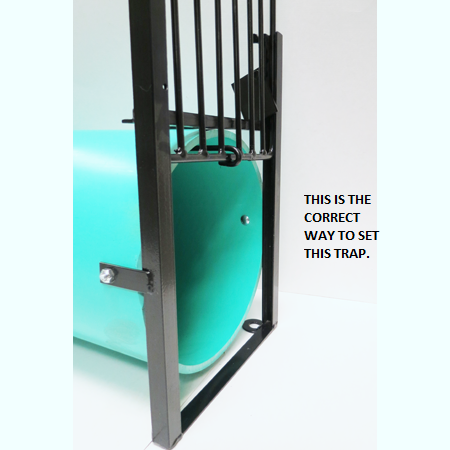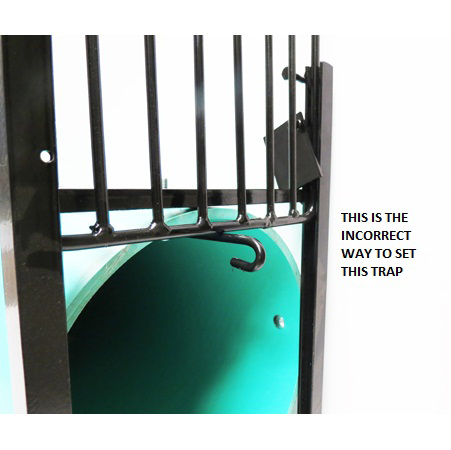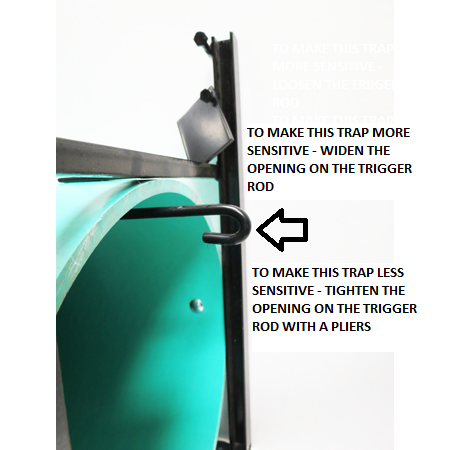 Tuff trap 10
A great product - A. W. C.
Tuff trap 10
Great trap - A. W. C.
Substitute: AAC PROLINE RACCOON TRAP 30"x11"x11"
I ordered the Super Tuff Trap #10, but this was not in stock. I needed to trap a groundhog before it caused foundation damage to my home, which is on pillars. Recommendation was made to accept a substitute for the AAC PROLINE RACCOON TRAP 30"x11"x11". This trap actually costs a hair more than the Super Tuff model, but I received it at no additional charge. Thank you! I agreed and I definitely made the right decision! The day after receiving the trap, I dug out a space to place the trap with a few slices of Granny Smith apples smeared with creamy peanut butter. I placed a few tree branches to conceal my trap from the public. That afternoon I caught the FIRST one. The next day my 6 year old son saw another one in the year. I placed the trap again the next morning and caught that one that same afternoon. This trap is the real deal! And it is strong enough for raccoons as well. - Kev
heavy duty high quality
Very impressed with this trap. It is easy to use and effective. I caught a skunk 2 days out of the first 3 days the trap was set. I used apple slices and peanut butter as bait. The trap is heavy and does not roll if you catch a skunk in it. The first skunk I caught really put the trap to the test. He was determined to get out, but the trap did it's job. If you want a trap that will stand the test of time and a determined critter this is the trap for you. Yes, a bit pricey , but worth the money. Thank you for the prompt shipping and quality product. - Yooper with skunks