SNAP-E MOUSETRAP COVER - BLACK 6/CS
Snap-E® Covers keep traps and catch out of sight and keep children and pets away from rodents and traps. Snap-E® Covers require no chemicals and are constructed with durable plastic.
Inspection holes on top of Snap-E® Covers allow fast checking of traps. Two safety keys are provided with each Snap-E® Cover.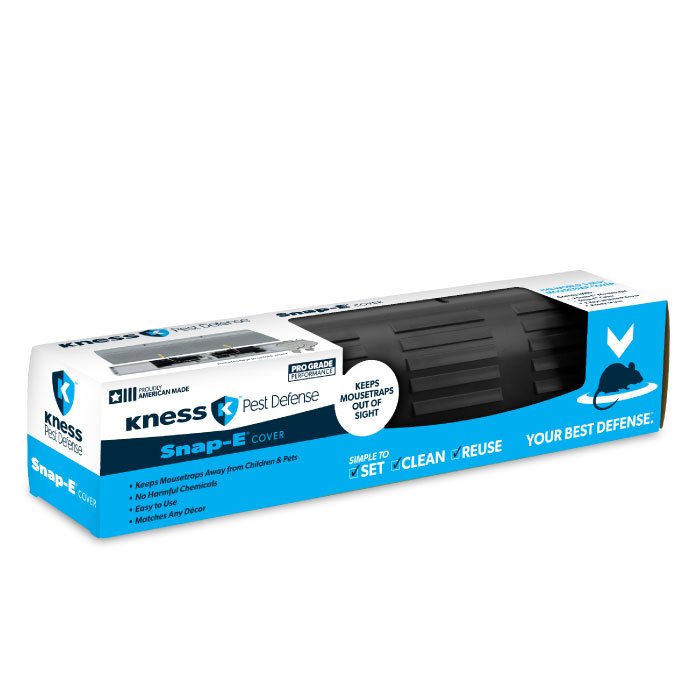 To remove the cover top, insert the key into the slot beside the mouse entrance hole. (Figure 1&2). Hold the base down and pull straight up on the cover top to open. (Figure 3). Remove the key and keep in a safe place.

EASY TO BAIT: Place peanut butter in bait cup.
EASY TO SET: With trap on a flat surface, pull back slowly on upright bar until it locks firmly in catch. Trap is set when colored bar is in vertical position.
EASY TO RELEASE MOUSE: To dispose of mouse, simply pull back slightly on the upright bar until the mouse is released.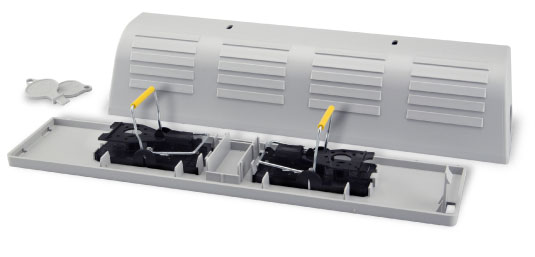 Our Snap-E® Covers are constructed of durable plastic. They resist stains and odors, are easy to clean and can be reused for years of rodent control.
Key Required to Prevent Accidental Opening
Blends into the Environment
Catch and Trap are Out of Sight
Keeps Children and Pets Away From Traps
Use in Common Areas
Inspection Holes
No Chemicals
Holds Wooden Snap Traps & Snap-E® Mousetraps
The cover does NOT come with the Snap-E Mouse Traps. This is for illustration only. Price is for a six pack case.
Nice
Great for hiding traps inside, also having great success setting outside - Anonymous