Roof VentGUARD PLUS 6 pack
Description
Roof vents are the most common entry point for raccoons, squirrels and birds. Control the wild and protect your roof vents by covering them with VentGUARD PLUS.
VentGUARD PLUS protects roof vents against wildlife, falling debris, hail, shingle mold, and damage from snow removal.

Powder coated strong galvanized steel, engineered to resist denting, peeling, fading and extreme weather.
Manufactured in gun smoke grey. Easily paintable to match roof color.

Drainage openings prevent pooling while maximizing airflow and venting capabilities.

22"L x 16.5"W x 4.8"H
Price is for a case of 6.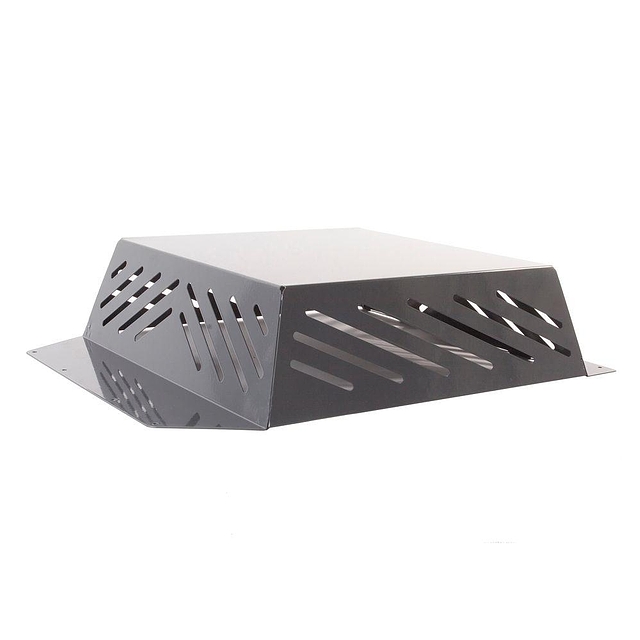 Tough as a Tank
This solid, single piece guard is as durable as it gets. The color and profile make it blend in with other roof hardware, yet it provides a level of protection that normal roof hardware cannot offer. Customers who have held one in their hands prior to installation are usually floored that such a sturdy product exists, and they are convinced they are getting protection that is truly critter proof. - Joe (Paw Control Wildlife Solutions)