REED JOSEPH 12 GAUGE SHELLCRACKERS (100)
Price

$150.00 EACH

Reg Price

$170.00
When more range is needed for bird control, the ShellCracker is the answer.
The ShellCracker is a standard 12 gauge 2 3/4″ shotgun shell with a timed pyrotechnic report projectile. The ShellCracker's report is similar to that of the Bird Banger EXP, but the advantage is its range of over two hundred feet – more than double the range of a Bird Banger. 200 - 250 feet range
Use open choke shotgun only.
NOTE: Wildlife Control Statements must be on file in our office before shipment of pyrotechnic devices.
Click here to download this form.
There is a NO RETURN policy on all pyrotechnic orders.
Price includes the hazardous material fees. These have to ship regular ground, no next day or two day air allowed.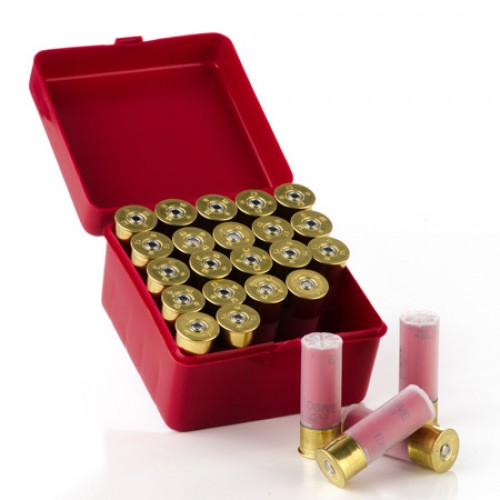 Reed 12 ga Cracker Rd
Great service, Have not used the rounds yet, quick shipping. - Daniel B.
Fantastic Item
These shell crackers work great and have a long range. Worth every penny. - Anonymous