NO-PEST LIGHT COVER
Price

$11.25 EACH

Reg Price

$15.50
Made in the U.S.A.
Turner "No-Pest" Light Covers are made for both indoor and outdoor application with recessed light fixtures. The covers are designed to be used with the most common sizes of recessed lighting fixtures, from 5" to 8".
The covers are heat and rust resistant and have transparent polycarbonate screens that protect recessed lighting fixtures without reducing their brightness.
Built tough to endure the elements and pesky pests, these sleek lighting covers are also easy to install and remove for light bulb replacement and maintenance. The simplicity of the locking trim ring mounting system allows easy bulb access with a short counter-clockwise twist.
Safeguarding your lighting from wasps, bats, mud daubers and other pests has never been easier with Turner "No-Pest" Light Covers.
How to Stop Wasps, Bats, Birds, Mud Daubers and More
Turner "No-Pest" Light Covers give your recessed light fixtures and and your property numerous advantages over invasive pests and the trouble they bring. Features and benefits of this unique pest prevention method include easy installation and cleaning, attractive design, and most importantly, pest-impervious construction.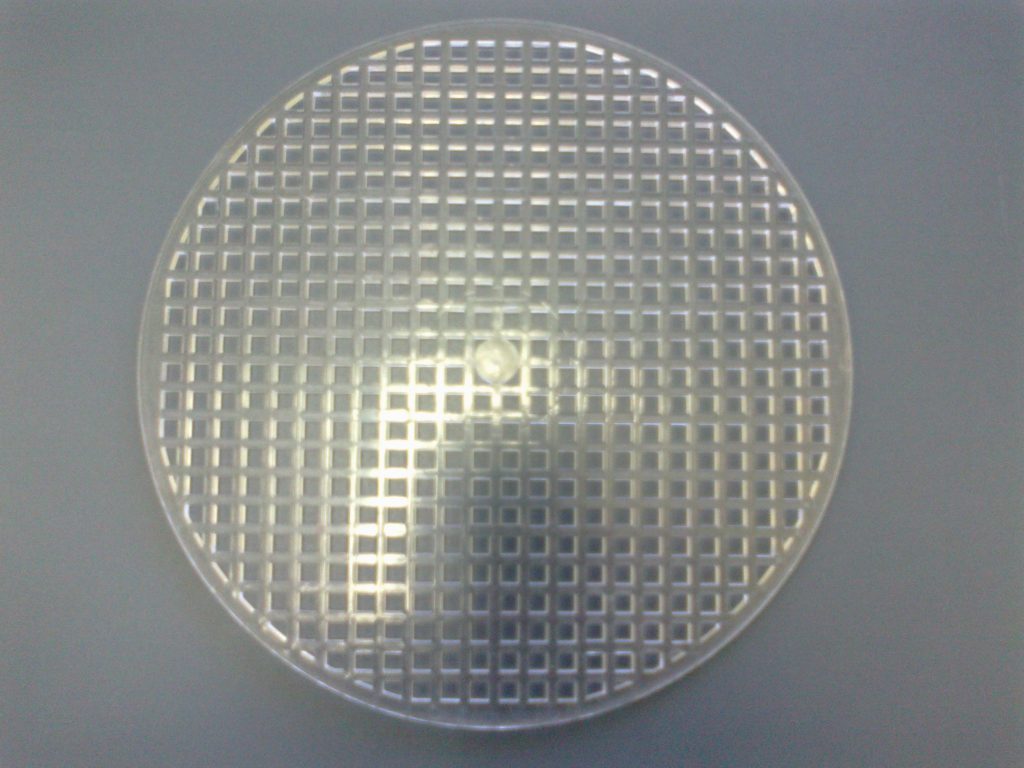 6″ diameter screen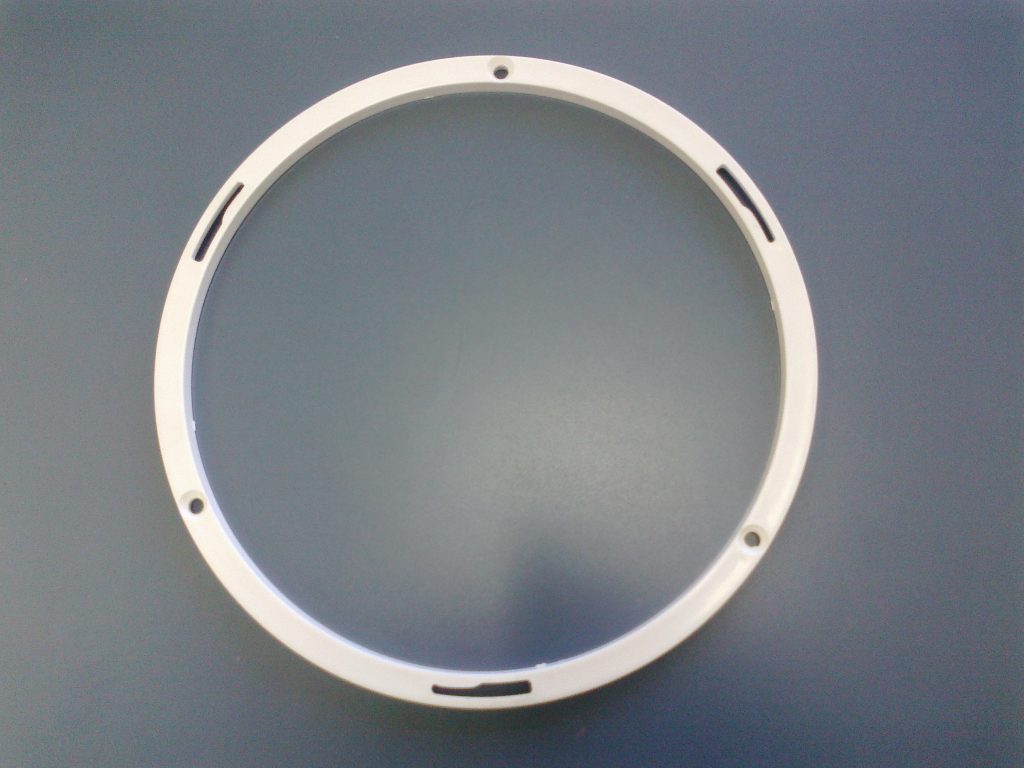 7 3/4″ inside diameter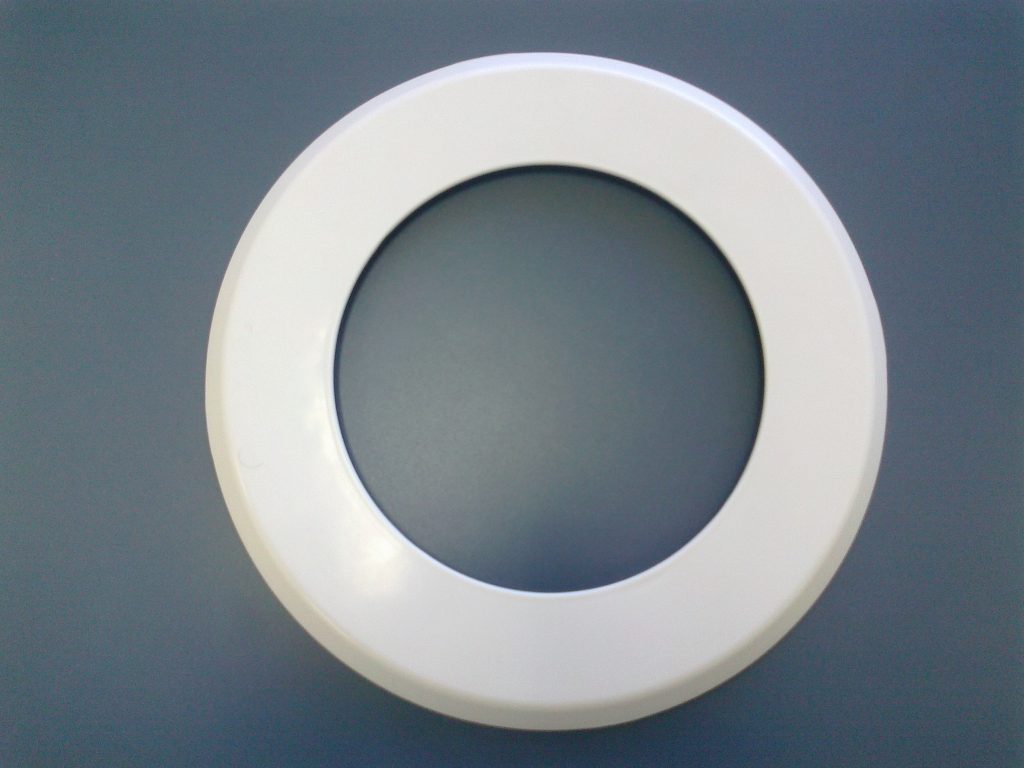 9 1/4″ diameter trim
100% Pest Proof
Don't let your lighting be turned into a haven for unsightly and unsafe pests. Turner "No-Pest" Light Covers prevent wasps, dirt daubers, birds, bats, scorpions, lizards, spiders and other intrusive critters from nesting in your can light fixtures. The patented cover design completely seals off the fixture from prying pests.
Multipurpose Protection
Whether you maintain a residential or commercial property, our light covers give you the pest protection you need. Turner "No-Pest" Light Covers can be used to safeguard fixtures for numerous areas, including:
Lighted Entryways
Walkways
Porch Ceilings
Patios
Decks
Balconies
Eaves
Soffits
Any Place with Recessed Lighting
Practical & Easy to Install
Installing your Turner "No-Pest" Light Covers is a breeze. It only takes 3 screws to install the high-quality ABS mounting ring. Simply mount the ring to the ceiling, snap in the polycarbonate screen to the trim ring, twist the trim ring onto the mounting ring, and you're done! Our light covers are versatile as well as functional, so you can retrofit to virtually any size recessed light fixture.
Quick Bulb Replacement
Don't risk discovering a nasty surprise the next time you replace a bulb in your recessed light fixture! Turner "No-Pest" Light Covers secure your lights from wasps, bats and other pests and allow you to change your bulbs with a simple twist of the cover — no tools needed and no pests.
Low Profile, Attractive & Tough
Turner "No-Pest" Light Covers are built to endure the harshest weather conditions while keeping your lighting fixtures pristine and pest-free. The sleek design is sure to match any decor and surface. The ABS trim, mounting ring and polycarbonate screen clean easily with just soap and water.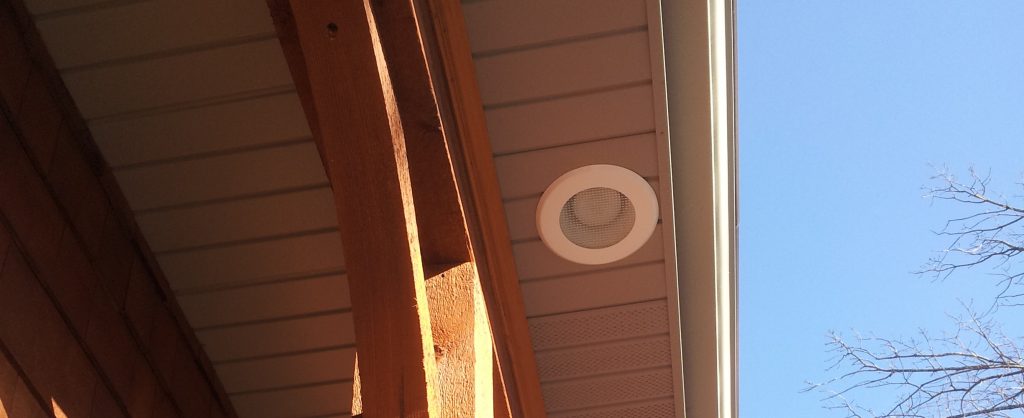 Don't let this happen to you.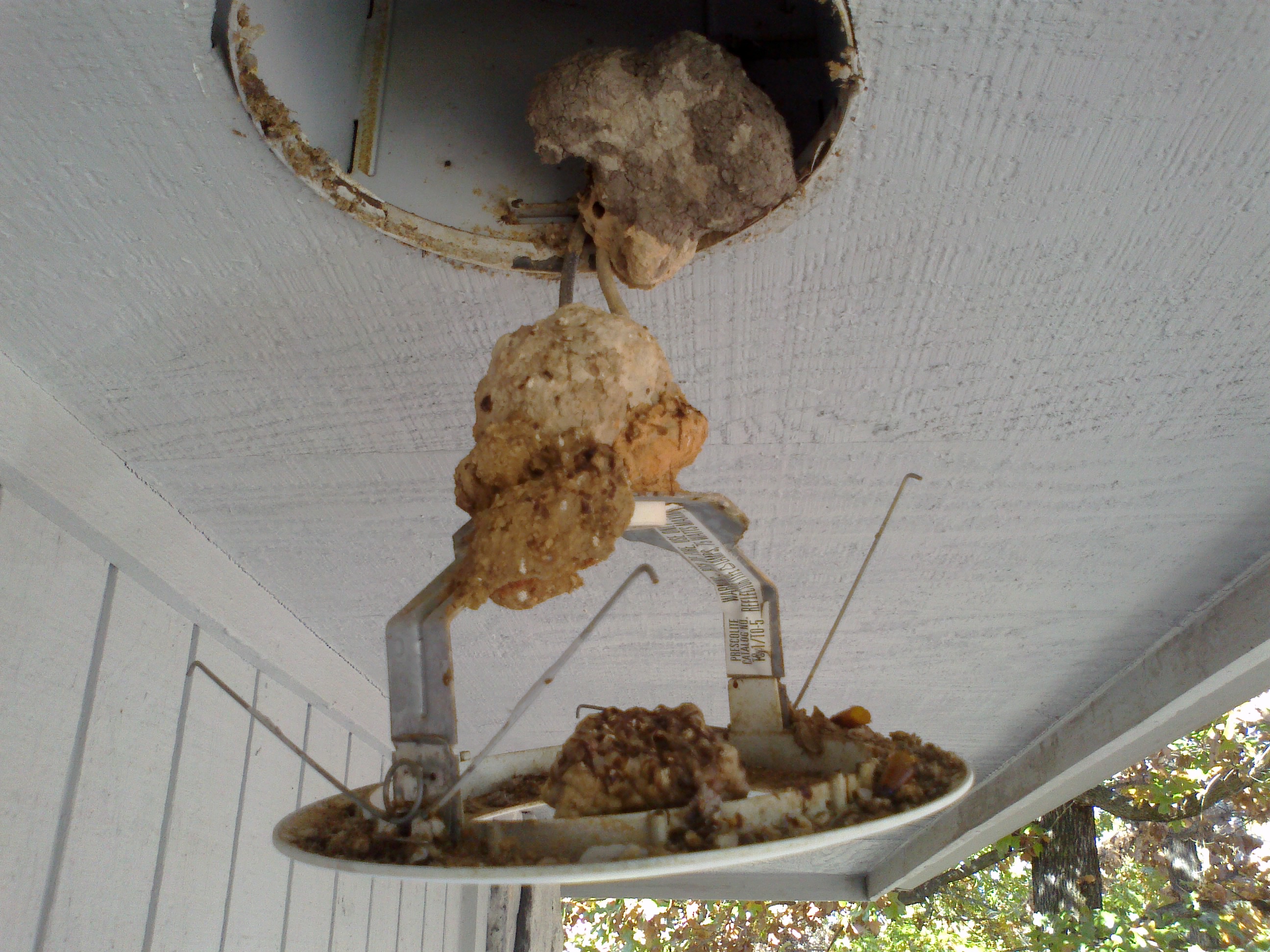 great product
Ordered these and shipped as promised, even during COVID-19. Installation was as easy as the video indicated. No more wasps or dirt dabbers have even come around. - Bob
Works perfect and easy to install
Seems to be a greasy product. Went in easy and are keeping wasps out of the lights. - Sue H
Work Great!
These light covers worked perfectly! Super easy to install and have made my parents covered porch even better to enjoy deterring wasps and other nest building insects away from their recessed lights.
Worth every penny!
- A. L. T. Renfrow
work great
The installation was more than expected because the lights were installed in stucco and needed a masonary drill bit and anchors, Once installed, they look fine and the bats are gone. - Anonymous
Light Cover
Arrived promptly. Easy to install. No more bats living on the porch! - Anonymous
Critters gone!
Perfect resolution for keeping the hornets and bats out of the lights. Now we can spend time on the porch! - Anonymous
No more wasps
Product worked just as presented. The wasps are investigating the now-covered recessed lights and are foiled and saddened! Ha ha. - Anonymous
Light covers for bees
They worked great!! - Anonymous
Furry
Works very good. Pleased with the purchase of your product. - Anonymous
Keeps bats out
Our porch recessed lights seemed to be a place where bats liked to reside. I installed these covers and no more bats or their droppings on our porch. We also had mud daubers and other wasps make nests in them. These covers solved both problems. They also look much better than the original dress rings. The covers arrived in good condition and on time.
The only down side was there was no hardware or instructions. Not a big deal if you have any mechanical aptitude. Also, the lens cover and dress rings were not staked firmly together, not sure if this is tool wear or by design. Not a major issue since the space between the light bulb and cover is minimal so I doubt anything will push it up.
Summary; they work well and look better plus they are easy to install. If you have bats or flying nesting insects in your outside recessed lighting you should get them. - Brian
Easy Installation
I had made screens to insert into my exterior recessed lights. Although they worked at preventing bats from going in they looked bad and the trim rings were rusting. My pest control guy recommended these light covers so I ordered them. I spray painted the trim rings before installing them. The mounting rings fit around the existing fixtures and are secured with three provided screws. The lenses are snapped into the outside rings then are lined up with the mounting rings and rotated and locked into place. They look great, covering up the rusting fixtures, and keep more than bats out of the lights. - Anonymous
Worked perfect
Perfect fit - Anonymous
Perfect
Very easy install. Wish I would of found these years ago. - Justin
No more bats
There were bats hiding in the high hats outside on the patio. There was bat droppings all over the place. The no-pest light covers went on easily and look very nice. It's a pleasure sure to sit outside now. I definitely recommend this product. - Anonymous
Exactly what we needed!!
Couldn't find anything to keep the birds from nesting in our recessed lighting outside the house. This was the perfect fix! No more nests!!! - Trisha