HY-C GALVANIZED CHIMNEY CAP 13"x13"
Hy-C BLACK GALVANIZED chimney caps. 24-gauge single piece steel hood, 14 gauge steel base, 18 gauge 3/4" expanded steel mesh.
Attractive black powder coated paint finish. Slotted hex-head bolts. Expanded metal mesh turned inward at base to allow cover to rest firmly on the tile, closing any openings around the tile. Outside mounting provides greater free air-space for better draft.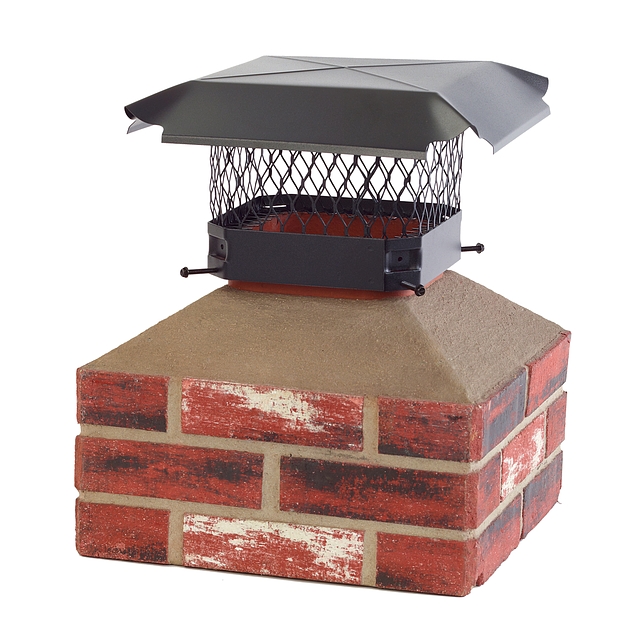 Cap
First of all, the customer service rep was excellent and helped with both 13x13 and 18x18 caps.
The price was great even if they do have a limited life time. - Steve Worrall