HAVAHART® 17 INCH SMALL 1-DOOR EASY SET® TRAP Model #: 1082 - Out of Stock -
Price

$29.69 EACH

Reg Price

$31.69

Trapping Has Never Been Easier
Endorsed by top rescue leagues around the country, this all-in-one feral cat trapping kit has everything you need to trap and care for stray and feral cats. This trap is ideal for use with Trap-Neuter-Return programs, as well as catching the pesky stray in your yard.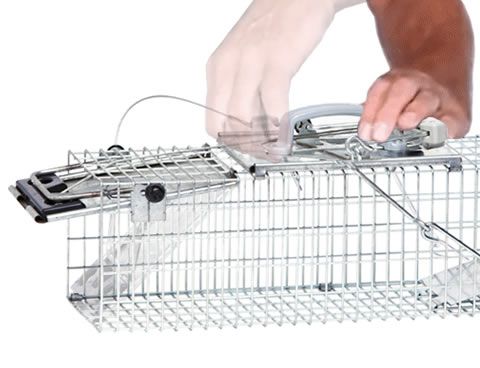 Set and Release with One Hand
Set this humane squirrel trap in just 1 simple step. Just pull on the patented Easy Set® lever to lock open the door, and it's ready for a catch. Best of all, the lever also allows you to release the animal while standing away from the trap, clear of the animal's escape path.
Enlarged Hand Guard and Carrying Handle Protect You
An enlarged steel plate covers the entire width of the top of the trap, protecting your hand from contact with the animal, and the updated, rigid plastic carrying handle makes the handling experience even more comfortable for you.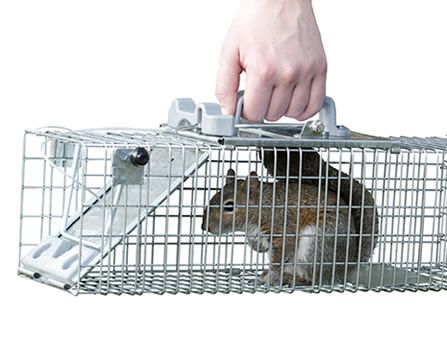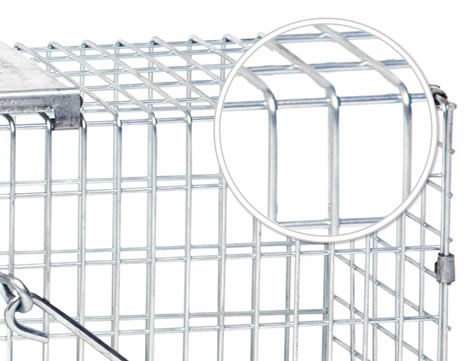 Safe, Rolled Metal Edges Protect the Animal
Just like the Havahart® squirrel trap you've relied on for years, this one is constructed of one-piece wire mesh, galvanized for resistance to rust and corrosion. And edges are polished smooth to protect the animal from injuring itself during transport.
No-Escape Door Lock Gives You Peace of Mind
The tightly spring-loaded door features updated door locks and added reinforcements, making your squirrel trap more escape-proof than ever.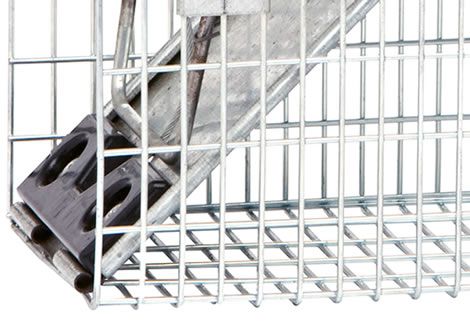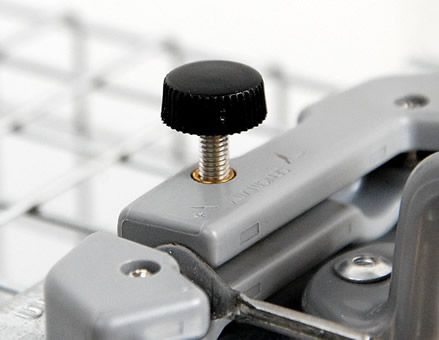 Sensitivity Screw to Target Specific Sized Animals
This sensitivity screw allows you to tailor the trip force of the trap to the target animal. For small animals that require more sensitivity to trip the trap, turn the sensitivity screw to the left (-). Larger animals need less sensitivity, so turn the screw to the right (+), generating a less sensitive trip action. The sensitivity screw gives you the opportunity to catch only the animals you want.
| | |
| --- | --- |
| Model # | 1082 |
| Dimensions | 17" x 5" x 5.5" |
| Weight | 3.06 lb |
| Material | Galvanized Steel; One-Piece 12-Gauge Wire Mesh; Plastic Carrying Handle |
| Door Type | 1 Spring-Loaded Door |
| Setting Mechanism | 1-Step Easy Set® Lever |
| Animals | Chipmunks, Rats, Squirrels, and Weasels |