GOPHERHAWK TRAP SET
Order

6

at

$30.39 EACH

Order

12

at

$28.79 EACH

Order

24

at

$23.75 EACH
With all the tools for the job in one place the trapping set provides the essentials for effective gopher & mole removal. Including the trap, wedge, and probe, anyone from homeowner to professional will find GopherHawk a simple and effective trapping solution.
Use the probe to find the tunnel. Use the wedge tool to open the hole, place your trap and pull up on the outer tube to expose the trapping mechanism within the tunnel. Traps that are tripped are easily recognizable.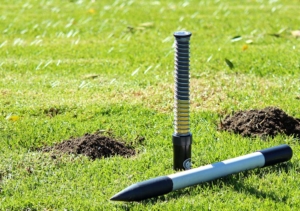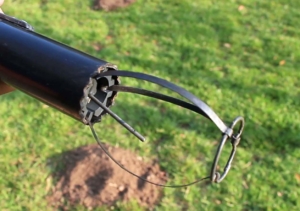 Aboveground Catch Indicator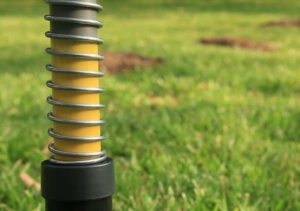 Catch indicator provides above ground proof that the trap has been set off. After the trap is set the indicator becomes hidden, and is only exposed again once the trigger has been activated and the trap has sprung.
No shovel means there is no digging involved with no need to handle dirt.
Best of the Best traps
I got a totoal of 8 gophers less than 2 weeks, best traps hands down. I am ordering a 3rd one soon. - Terry
Gopher Hawk
Prompt delivery and kept up to date in-route. Easy to use product. Pesky moles are so smart, hoping this is the answer, as a friend has had great success with the Hawk and highly recommended it. - Chris
Gopherhawk
Seems to be working better now that I rearched the straps out they were in like an hour glass, didn't know there was any problem till it tripped and it just had a little fur. Reinstalled it in the tunnel caught a small snake the next day, reset and this evening caught a small gopher got it fixed and catching some of those stupid gophers. - Jim Martindale
Wonderful
Excellent customer support! Item came damaged from shipment, item was replaced right away, easy-peasy. The product is great, my yard is looking better now! - Anonymous
Gopherhawk Trap
I have purchased many traps for Moles & Gophers. I have found that Moles are much harder to catch than Gophers. I have had success catching both with this trap. I especially like the yellow indicator that lets you know the trap has sprung. I purchased this one as a gift for a good friend in Wyoming. - Rick