AAC Xclusion Pro Super Sealant
30 tubes per case. 24 cases per pallet. Ultra Clear Sealant. 1 case = 12" x 12" x 10", 25 LBS
Ideally all surfaces should be clean and dry prior to application. When temperature is below 40 degrees F, application will be easier if sealant is kept warm.
Cut nozzle to desired bead size (1/4" minimum) and puncture inner seal.
Wipe off excess sealant with dry disposable cloth. Use mineral spirits to clean tools.
If painting with latex paint, allow sealant to dry 24 hours before painting.
Coverage: One 10.3oz tube will cover approximately 30 LF when applied in a 1/4" bead.
Cure time: Approximately 1 week (dependent on temperature, humidity and bead size.
Shelf life: 12 months
Storage Conditions: Clean, dry, indoor environment, out of direct sunlight, in an unopened container.
Note: Not for use in potable water applications.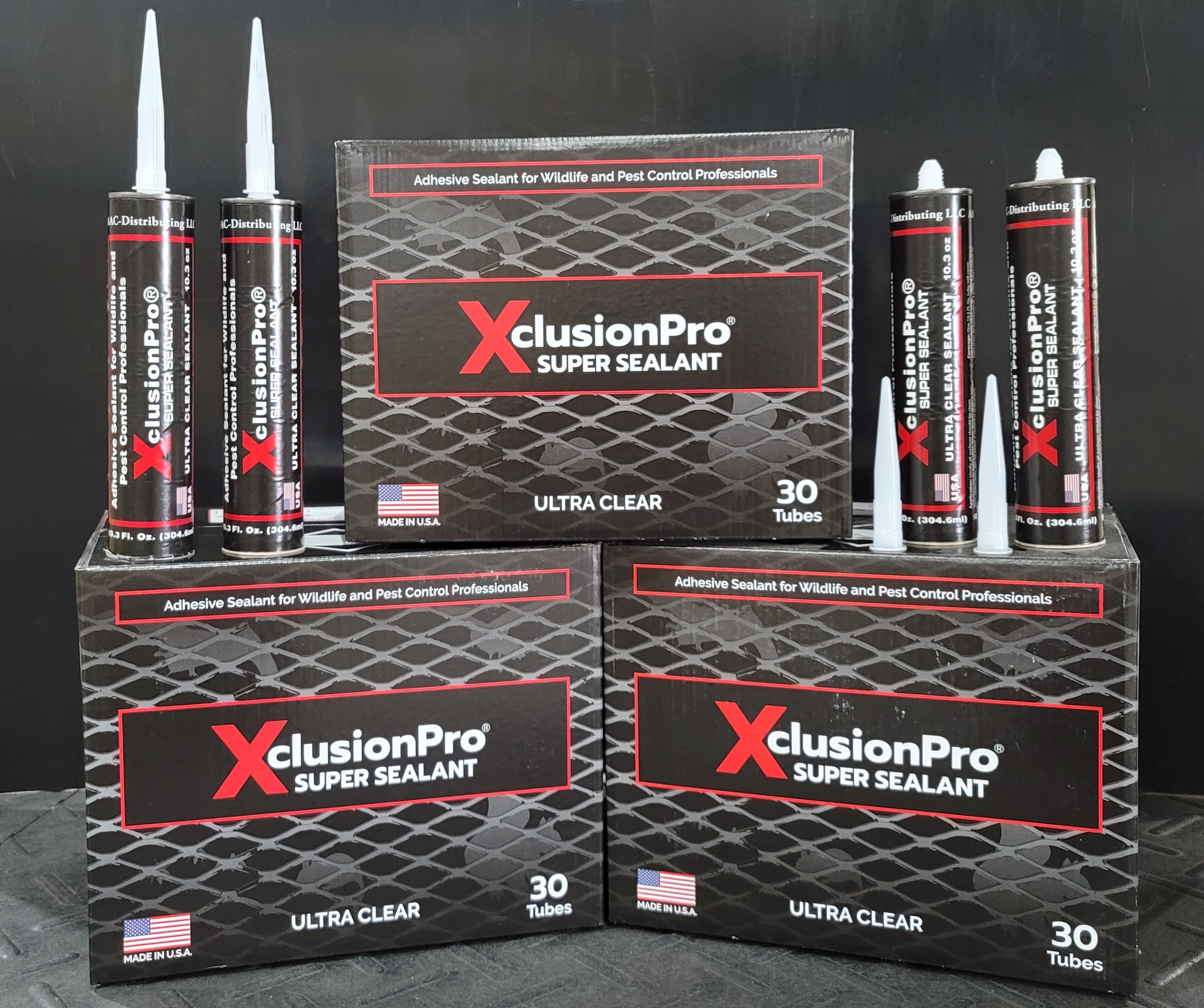 The best
This product is the best I only use supper sealant for my company - Kyle
Xclusion pro
Good stuff works great - Anonymous
Good
We have been using this product for a few years now and we love it. - Michigan's #1 bat&wildlife removal
AAC super sealant
The sealant works well. I love the plastic tubes. - PHILLIP M HARNAGE
Awesome Product
Best out there fire exclusion work - Anonymous